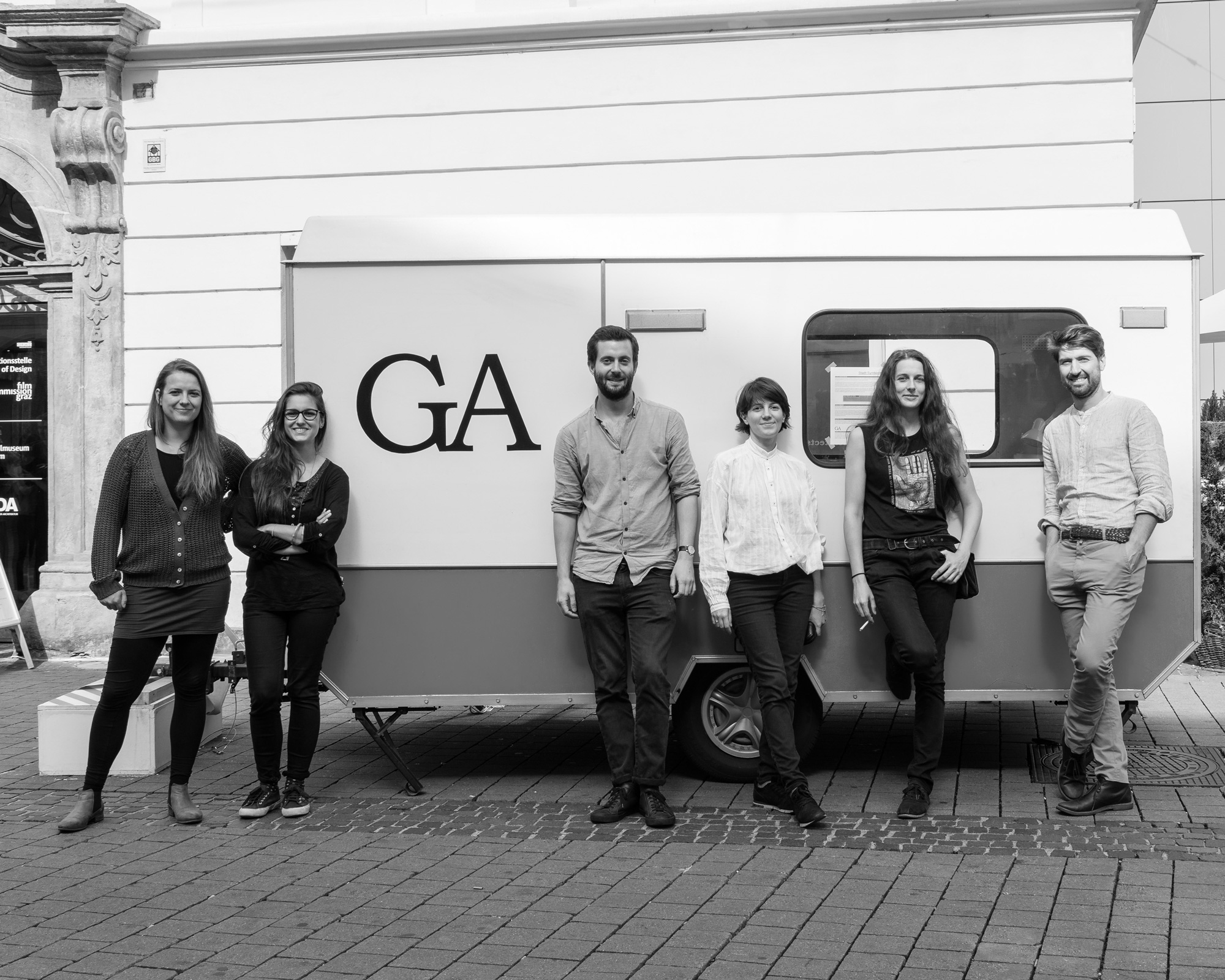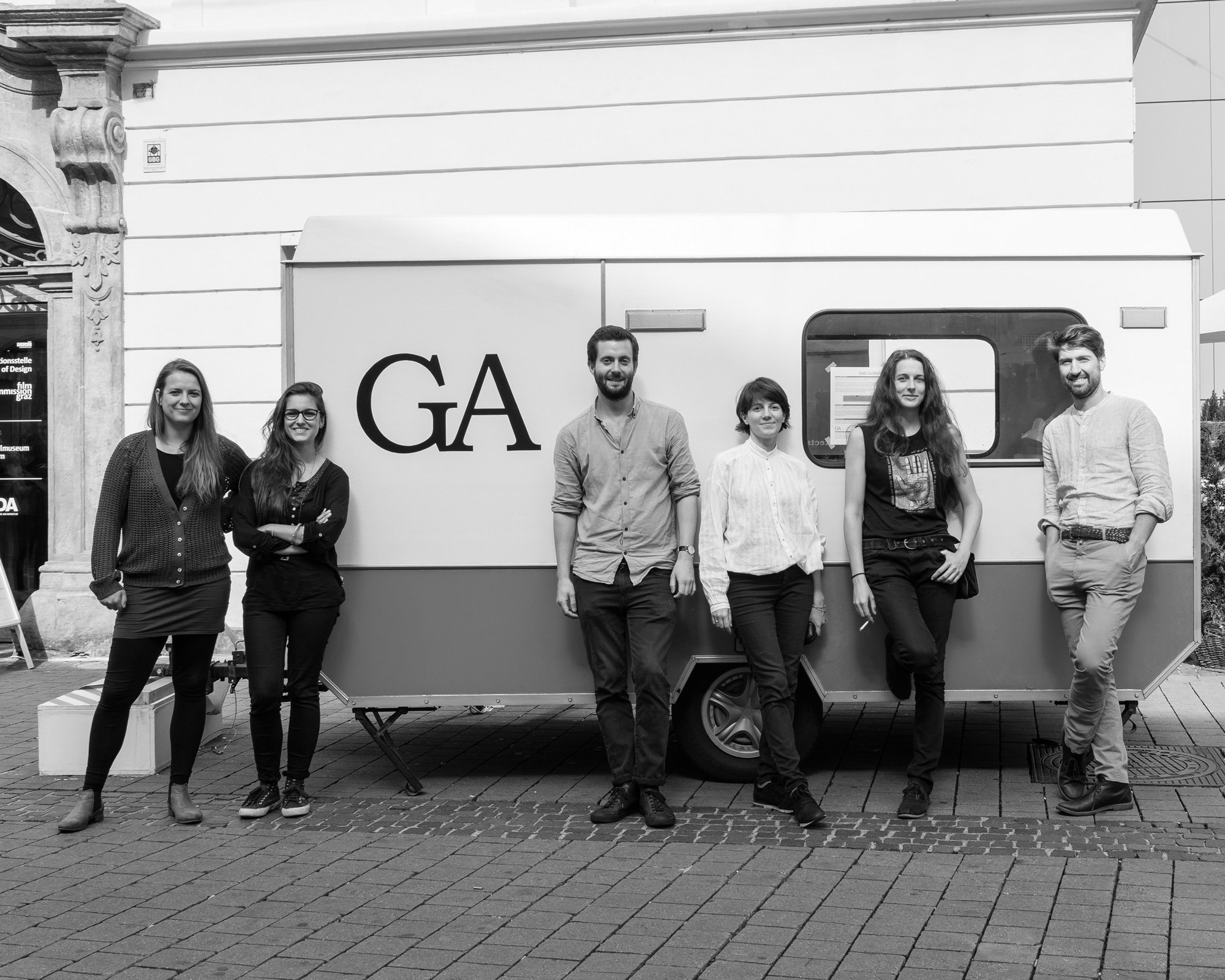 Team
Anja Fritz, Silvia Gioberti, Tobias Hattendorff, Denica Indzova, Nike Kraft, Benedikt Stoll
former members:
Sophie Fetten, Henriette Lütcke, Lucie Waschke, Eric Zapel
Collaborators
Emil Angelov, Peter Behrbohm, Benoit Bovis, Alexis Facca, Basil Fayad, Sami Haddaji, Edwar Hanna, Ramona Heiligensetzer, Wissam Khaled, Helena Knorr, Stephanie Köck, Felipe Lanuza, Richard Le Messurier, Petra Marko, Luca Marinelli, Tabea Mathern, Emilie Peinchaud, Stefanie Pesel, Joanne Pouzenc, Catalina Pollak, Haouika Awâtef Porro, Esther Rizo, Marian Rudhart, Philine Schneider, Anastasia Sosunova,Shahrzad Rahmani, Natalia Stepanova, Jana Tost, Stephanie Traut, Penny Travlou, Pablo Wendel, Angeliki Zervou
Guerilla Architects
We are an international collective of architects and focus our work on the forgotten and unused resources of our cities.
Sharing a common squatting experience in London in 2012, the name "Guerilla Architects" evolved through the need to defend ourselves before court. The intense experiences in occupying the spaces in-between – in a political, legal or architectural way – as well as questioning the socio-economical structures of the cities, connects our group until today. Our name also reflects the discussion of our profession and its societal boundaries and constraints. At the same time we focus on unconventional and subversive transformations of public spaces.
We are a loose collective of thinkers, makers, theorists, planners, pedants and muddlers, who range in between the fields of urban planning, built and temporary architectures, art production, cultural history, theater and art. We come from different parts of Germany, Italy and Bulgaria and are based in Berlin, Kiel and Sofia. The work of every single member of the group enriches the evolving network and significantly defines its working and communication methods.
Partners
&beyond, Architecture for Refugees, Caritas Wien, CISR, Collage Lab, CRCLR, Culture Goes Europe e.V., Culinary Misfits, DingsDums, dpr Barcelona, entretempo kitchen gallery, Fläming Kitchen, Foodsharing, Future Architecture Platform, future.lab, Hans Sauer Stiftung, Haus der Architektur Graz, Institut für Widerstand im Postfordismus, ISSSResearch, KunstStoffe, Material Mafia, MikroMakroWelt, Migration Hub Network, NoGoLab, On/Off, Restlos Glücklich, Slow Food Youth, Sustainable Food Academy, Theater Vorpommern, The Real Junk Food Project Berlin, TU Bühnenbild Szenischer Raum, Universität der Künste Berlin, Urban Transcripts, Über den Tellerrand, Vienna Design Week, ZK/U Berlin