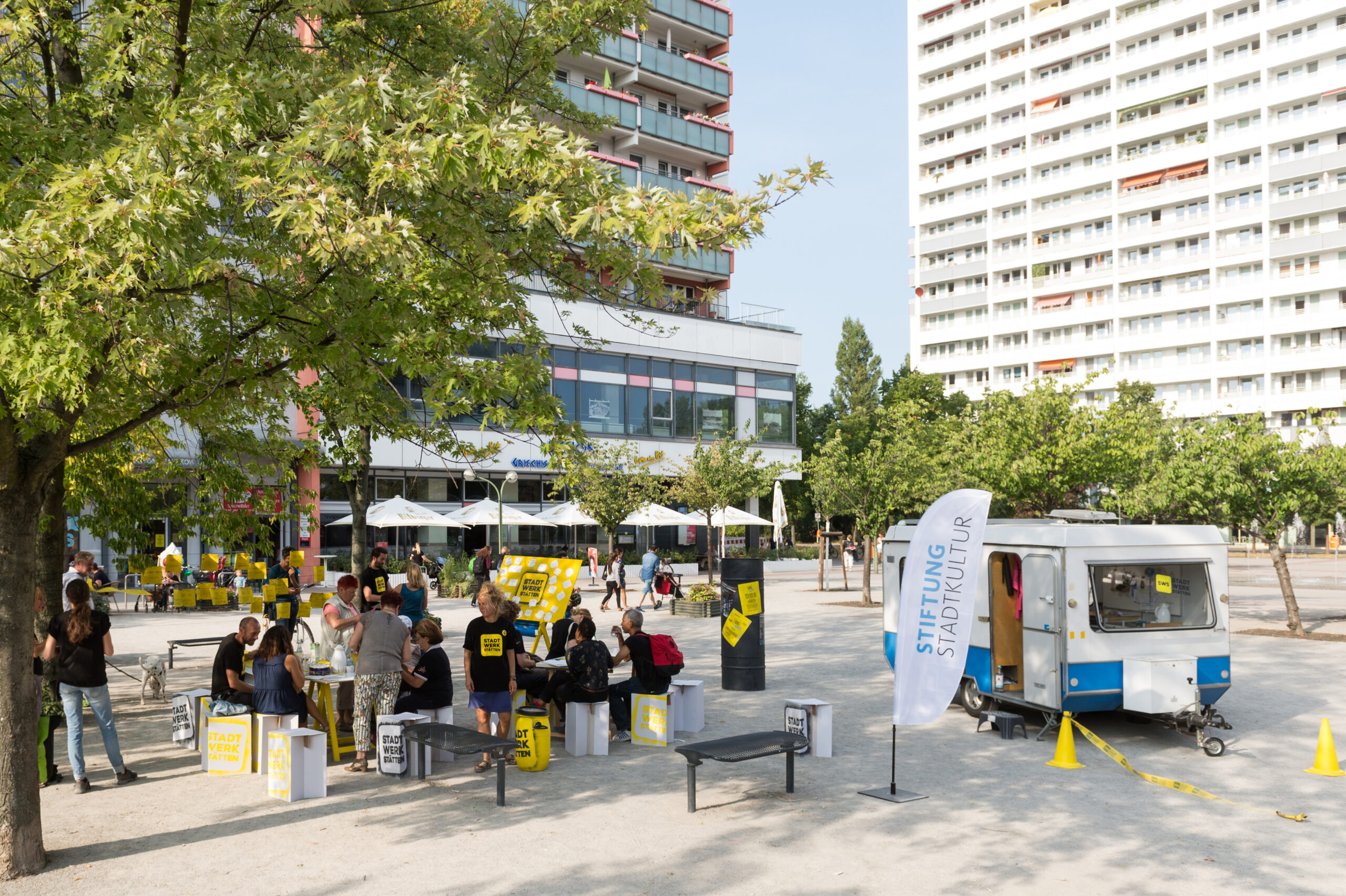 We are live on site!
With our two trailers, the mobile office Bastian and the fold-out workshop trolley Klappi, we have been on the road in Berlin's neighborhoods for several occasions. Basti even made it to Graz once.
Bastian
We see Basti as a space-activating tool that we can take with us wherever we want to engage with others. Thereby we are immediately recognizable in the surrounding neighborhoods and open our doors to all curious people, project participants and passers-by, allowing us to work in a process-oriented, site-specific and participatory way in almost all public spaces.
The trolley is equipped with 2 desks, a meeting table, a small kitchenette, plenty of storage space, an independent 12V power supply and mobile internet. Thereby it offers a protected space for interviews and discussions, but has also been used as an artist residency and mobile exhibition space or converted into a food truck for a neighborhood picnic.
Klappi
We can conduct interactive workshops with the surrounding neighborhoods with our fold-out workshop trolley Klapp. From a temporary construction workshop to a sewing workshop, the possibilities are open and versatile. The trolley is ready to use in just 10 minutes and comes with the following extensive equipment: two large workshop tables with stools, a work table at standing height, plenty of storage space for materials and our hand tools.
Write us if you would like to work with Basti and Klappi!
We gladly receive your inquiries via team@guerillaarchitects.de!